Pynhap pyrda ka Phud Myrdong 'B' SS&CC ïa ka 'Village Cluster Sports Meet'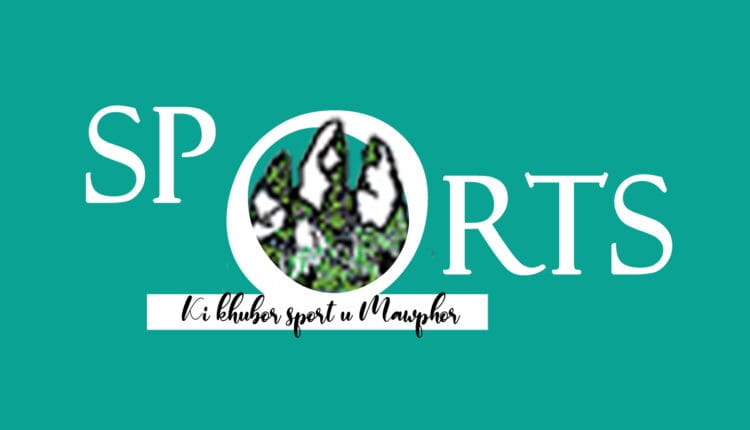 Shillong, Rymphang 08 : Ka Nehru Yuva Kendra, Shillong (Ministry of Youth Affairs and Sports, Government of India) ha ryngkat ka jingïatreilang bad ka Phudmyrdong 'B' Sports Social & Cultural Club, Phudmyrdong 'B' Sohiong Lyngdohship ki la pynhap pyrda noh ïa ka "Village Cluster Sports Meet" ba la pynlong ha ka 2 bad 3 tarik mynta u bnai ha Madan Rangshken.
Ha katei ka sngi pynhap pyrda ïa katei ka 'sports meet' la ïa don lang ruh ka Kong H. Kharphuli Headmistress Pentecostal Academy Secondary School, Rangshken kum ka Symbud Kongsan bad u Bah H. Kharhunai nonghikai ka St Paul RCLP school Marbisu kum u Kongsan.
Ha kane ka jingïalehkai la wan ïashim bynta lang naduh ki longkmie, samla kynthei bad shynrang kumjuh ki khynnah rit.Nalor kata la ïoh ruh ban ïashim bynta lang ha ka jingïamareh marathon, ïakop mareh, jngi, basketball, football bad kiwei kiwei ki jingïalehkai.
Ka jingpynlong ïa kane ka 'sports meet' ka la long kaba shongshit bad shongkun ha kaba bun na ki paidbah nongshong shnong kila ïoh ban ïashim bynta lang bad ruh ban wan sakhi ïa ki jingïalehkai.
Hadien kane la sam ruh ïa ki khusnam sha baroh ki nongjop ha ki jingïalehkai bapher bapher.Kane ka long katkum u kyrwoh lyngba u Bah RL Kharphuli, president jong ka Club.